http://www.handr.com.au/Asylum/Im%20watching%20you.jpg
Year of the Rooster?
Our Little Girlie...
---
A handfed zebra finch orphan(before she died of a respiratory ailment)...giving you all the eye!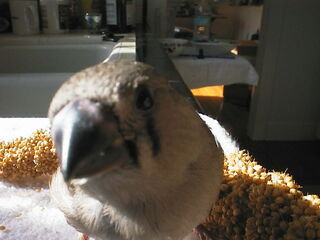 ]
---
Baby owl finches look like the adults on a bad hair day...
---
---
Button Quail are like miniature chickens (suitable for semi-suburban setting if your neighbors aren't fussy)...with a call like a "laughing hawk"
---
---
...and the chicks are the size of bumblebees
---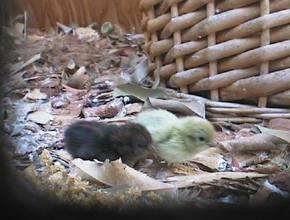 ---
And for all the Peace Geeks...here are the "Viewsonic" birds (Australian Grass finches...the Gouldians)
---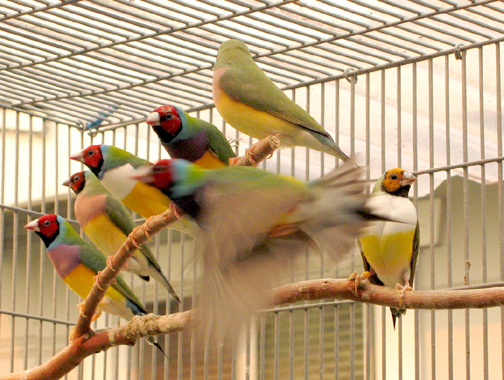 Birds, Butterflies, Gardens, Feeders, Houses, Penguins
Edit

Tmxxine Linux (empowered by penguins)